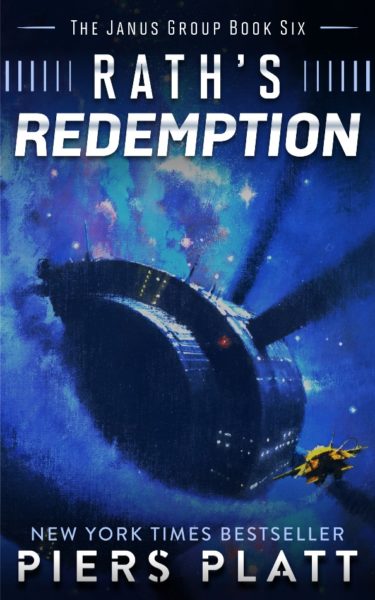 Rath's short-lived rebellion has gone horribly wrong. The Senate lies shattered, devastated by a surprise attack. The Federacy sits at the mercy of General Yo-Tsai, a brutal dictator who now controls a super-weapon. Above the planet Tarkis, Rath drifts helplessly in orbit, watching as the Jokuan invasion fleet descends on his homeworld. His girlfriend has been captured, he's running out of air, and he's just a single man against an entire army. But he's also the galaxy's most dangerous assassin … and he's very, very pissed.
Other Books in "The Janus Group"
Disclosure of Material Connection: Some of the links in the page above are "affiliate links." This means if you click on the link and purchase the item, I will receive an affiliate commission. I am disclosing this in accordance with the Federal Trade Commission's
16 CFR, Part 255
: "Guides Concerning the Use of Endorsements and Testimonials in Advertising."