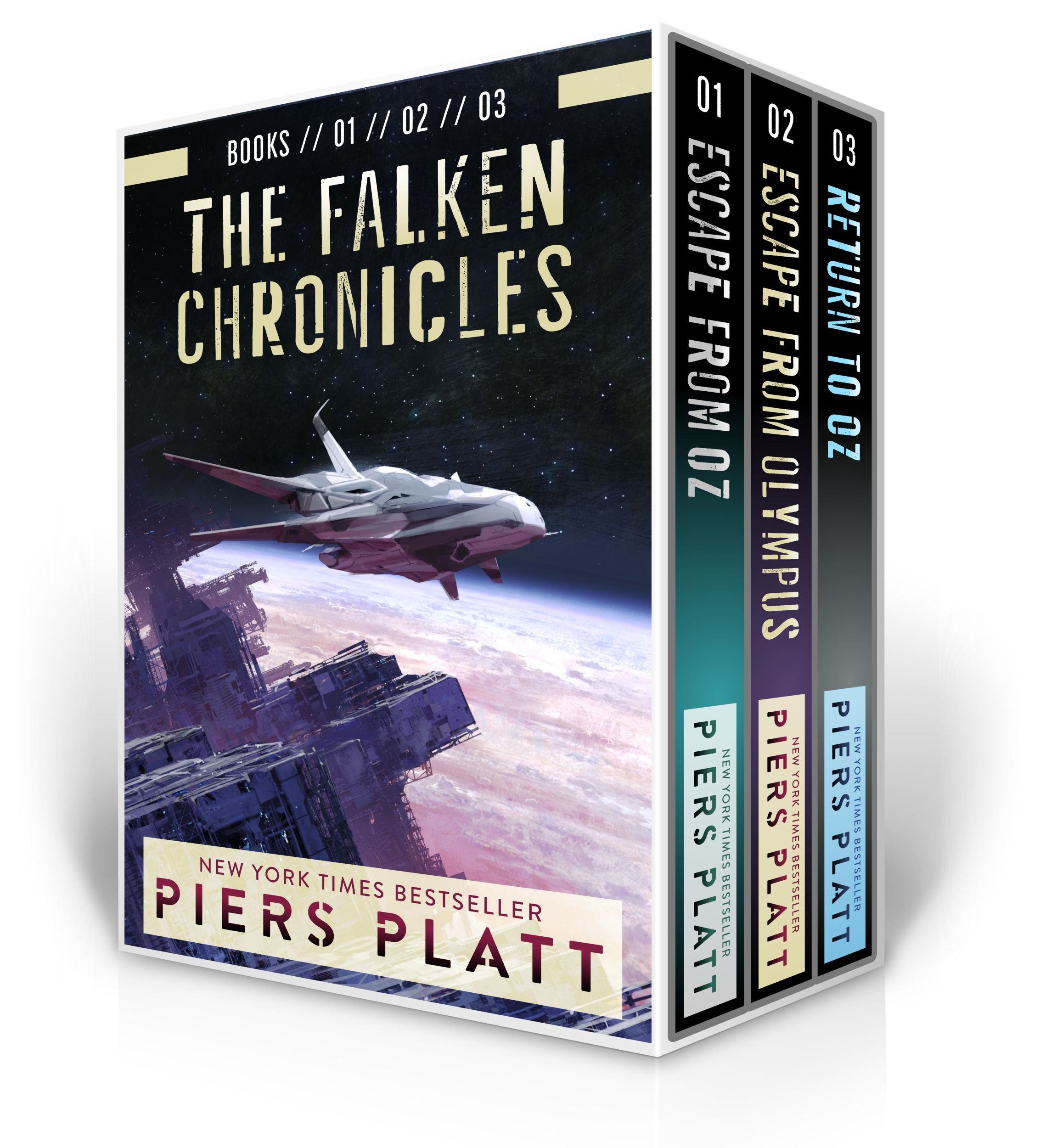 Escape from Oz
Sirio Falken has been a fighter his whole life. But when the government bans professional fighting, his life spirals out of control. Convicted of murder, he's sentenced to life in prison. But all of the felons he's ever known have disappeared from Earth, never to return. He's about to find out firsthand what happened to them. He'll have to stay alive amongst Earth's most ruthless felons if he wants to survive … and become the first man to escape from Oz.

Escape from Olympus
After his escape from the prison colony Oz, Sirio Falken has found a new life as a safari guide on the planet Olympus. There, he helps tourists navigate the planet's exotic ecosystem, which is dominated by a single apex predator: a long-lived and sightless avian species called dragons. With exceptional hearing, the dragons are feared for hunting down anything that moves, including Falken and his guests, if they're not careful. But unknown to Falken, criminal elements have plans to use him to plunder the planet's resources, whether he's willing to help them or not. He'll have to keep the lethal dragons at bay long enough to unravel a growing conspiracy … and escape from Olympus.

Return to Oz
Falken survived the ordeal on Olympus, only to be stunned with a shocking revelation: his good friend Weaver is still incarcerated on Oz. The only way to get Weaver out is to volunteer to go back inside the prison himself. But the clock is ticking – Falken will only have a few days to find his friend and help him escape. While he's back on Oz, he'll have to follow the rules to the letter. One step out of line, and they'll both be stuck in jail … forever.
Other Books in "The Falken Chronicles"
Disclosure of Material Connection: Some of the links in the page above are "affiliate links." This means if you click on the link and purchase the item, I will receive an affiliate commission. I am disclosing this in accordance with the Federal Trade Commission's
16 CFR, Part 255
: "Guides Concerning the Use of Endorsements and Testimonials in Advertising."