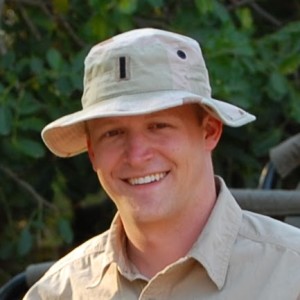 I was born in Boston, but by age ten developed an independent streak that led me to boarding school in New York City, where I was classically trained as a boy chorister.  I loved the singing…sitting through five church services a week, not so much.  I kept singing in high school back in Massachusetts, and college as well, where I studied Military History and joined the Army ROTC program. That meant physical training at 6am three mornings a week, so while my dorm mates were out partying late into the night, I was…actually, right there with them. But I really regretted it a mile or so into the next morning's run.
After graduation, I was commissioned as a cavalry officer, and assigned to the 1st Squadron, 4th U.S. Cavalry in Schweinfurt, Germany in 2003. We deployed to Iraq in 2004, where I was lucky enough to lead first a tank platoon, and then a scout platoon on combat patrols during our year-long deployment. That experience inspired me to write an absurdist memoir of my time "downrange" – but I took my sweet time working on it, first leaving the Army to pursue a career as a strategy consultant back in New York.
I shopped my manuscript around to several agents, got some nibbles, and some polite "no thank yous," and then shelved it, disappointed.  And then I heard about all the ways indie authors were successfully publishing their own work online, my independent streak slapped me upside the head a few times, I found a great cover designer, and published it online myself.  Four months later it hit the New York Times bestseller list, and I realized that maybe I could make a career out of my dream job. So, when I'm not spending time with my lovely wife and daughter, I'm frantically working on my next book.
Click here to read this site's Privacy Policy.
Affiliate Link Disclosure, per FTC requirements: I am a participant in affiliate marketing programs, including the Amazon Services LLC Associates Program. These affiliate advertising programs are designed to provide a means for me to earn fees by linking to external sites (Amazon.com, e.g.). In other words, when you click on a link to buy my books, I may earn an additional fee from Amazon for that sale. But it doesn't cost you anything.